IBM POWER10: Request a Confidential Quote
Are You Ready to Harness the Power of 10?
Explore IBM POWER10 With MAPSYS
The wait is over! IBM has revealed the next generation of IBM Power, the IBM POWER10. Designed to offer a platform to meet the unique needs of enterprise hybrid cloud computing, the IBM POWER10 processor uses a design focused on energy efficiency and performance in a 7nm form factor, with an expected improvement of up to 3x greater processor energy efficiency, workload capacity, and container density than the IBM POWER9 processor.
IBM's First Commercialized 7nm Processor
Support for Multi-Petabyte Memory Clusters
New Hardware-Enabled Security Capabilities
Hybrid-Cloud Enhancements
New Processor Core Architectures
MAPSYS recognizes that the release of IBM POWER10 means companies like yours need to know more about the new enhancements, benefits, and features; how it can be configured for your systems; and how much it will cost to upgrade. We understand that navigating the choice between buying a new machine with free maintenance or paying for maintenance on an older one is a unique and personal decision point. To assist in that discernment, the MAPSYS IBM team is offering a custom system configuration and confidential quote for IBM POWER10.
What to Expect:
Fill out the form to tell us a little bit about your company and request a meeting date and time.
Receive a follow-up email from our Senior Account Executive to confirm the date along with a meeting invite.
Participate in a 30-minute to 60-minute call with a MAPSYS Solutions Architect and Senior Account Executive.
Receive a custom system configuration for IBM POWER10 and a confidential quote for hardware and software.
"We have really appreciated the partnership with MAPSYS. I believe Capital Drug is a better business today with MAPSYS. I highly recommend them because they have all the talent needed for a project of this magnitude. "

–GK Richards, President
Capital Wholesale Drug Company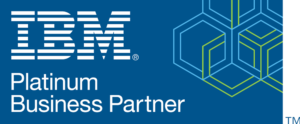 Accomplishments
IBM Business Partner of the Year
IBM Platinum Business Partner
IBM Expert – Power
IBM Expert – Storage
About MAPSYS
MAPSYS, Inc. is an IBM Gold Partner and has been proudly serving the IT industry for over 35 years. MAPSYS represents and supports the vast majority of the IBM technology portfolio, specializing in IBM Power, Storage, and Software solutions, as well as Application Development.